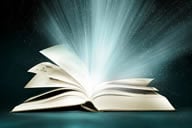 Adult Education
Adult education classes take place periodically throughout the year.
 For more information on times and location please call Rabbi Dovi Steinmetz 917-771-6464
Torah Teens
Torah Teens is a dynamic force at Chabad of Briarwood. Teens come together every Wednesday to eat a scrumptious dinner, celebrate their Jewishness and ...
Bar Mitzvah Club
Meaningful discussions, exciting activities & advanced learning will give your pre-teen the tools to take their Jewish learning into young adulthood.